Past Announcements from MacKichan Software
George Pearson Reaches Silver Anniversary Milestone
Initially hired in May 1986, George Pearson celebrates his 25th year with our company and the Scientific WorkPlace line of products. George also holds the distinction of being the first technical support staff hired by the company and the longest continuous employee. Back in 1986, the company was called TCI Software Research and the product we developed and sold was called T3. Since then, George has facilitated 11 upgrades and participated in the creation of Scientific Word, Scientific WorkPlace, and Scientific Notebook. As George points out, he's not the only person who has been with our products for 25 years, he is still working with some of our original customers. Also, after their short absence, he is again working with two of the original owners. Congratulations, George, here's hoping the next 25 are as good as the last!
Patch update 2960 for Version 5.5 available now
We have released Build 2960 of Scientific WorkPlace, Scientific Word, and Scientific Notebook. The update applies only to the English version of the products. Changes include an updated version of pdfLaTeX, many updated typesetting packages, fixes related to Windows Vista, and several updated shell documents and associated support files. Learn more about the new build and download a free patch update.
Typeset PDF Files for International Documents with XeTeX
The XeTeX shell documents and support files are included with build 2960. If you have an earlier build of Version 5.5 you can apply the patch update. See Patch update 2960 for Version 5.5.
With Version 5.x of SWP and SW, you can create typeset PDF files of documents in non-Roman languages (such as Japanese and Chinese) using XeTeX, an adaptation of TeX that is available with TeX Live 2007. For more information, read these details.
Now available: V1.1 of Calculus: Understanding Its Concepts and Methods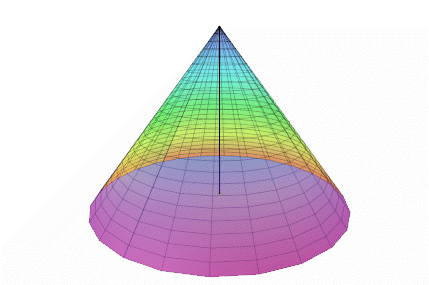 Authors Darel Hardy, Fred Richman, Carol Walker, and Robert Wisner have updated the online text Calculus: Understanding Its Concepts and Methods to add faster plot generation, new animations, and corrections to earlier misprints. Download a free patch update now.
The Great Southwestern Mathematics Contest winners announced
Friday, May 15, 2009. This year's winners are Mi Deng and Yang Yang of Las Cruces High School. They each won a copy of Scientific Notebook 5.5. The Great Southwestern Mathematics Contest is held once a year in the spring. At a designated day and hour the contest becomes available for three hours at the contest web site. Students work in teams of two or three (3 is the maximum number of students that can be on a team); each registered team logs in and spends the next 3 hours solving 20 - 25 math problems, which are of varying levels of difficulty. The team with the highest score wins the contest. The rules are that any inanimate source of information can be used, but a team cannot get help from any human source outside the immediate team.
SciFace Software and MuPAD Pro Acquired by The MathWorks
Monday, October 6, 2008. SciFace Software GmbH & Co. KG, the maker of MuPAD Pro, has been acquired by The MathWorks, the maker of MATLAB technical computing software. MuPAD will continue to be developed by the existing development team in Paderborn, Germany, but as part of The MathWorks' Symbolic Math Toolbox, which can be purchased for use with MATLAB. MuPAD Pro will no longer be sold as a standalone product.
We're very excited about this development and will be working with MathWorks on future generations of MuPAD for our products. With the acquisition by The MathWorks, we believe MuPAD will improve at a more rapid pace, which will benefit Scientific WorkPlace and Scientific Notebook.
For more details, please visit this Frequently Asked Questions page on The MathWorks website.
---